Envelopes
Make a powerful and memorable first impression with a professionally printed envelope. Call us…we have many envelope sizes and formats to suit your needs. Download our free envelope specifier guide that showcases various options and sizes to help get you started on your envelope printing project.
Printed envelopes can range in format from classic black-and-white to impressive colorful designs. We specialize in: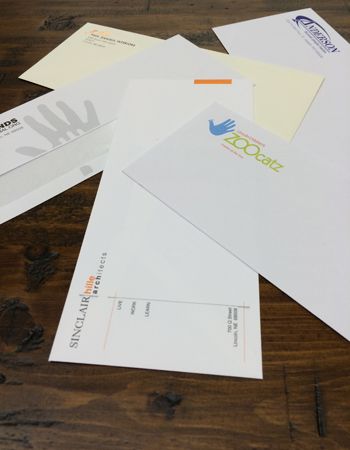 An envelope is just the first impression. However, custom stationery or letterhead can be the lasting impression. Quality printing has a direct impact on your brand.